---
About the Author (and Webmaster)
rev: 2012Dec12
---
Ken Westover
Education: B.S. in Electrical Engineering from the University of Michigan.
Career: Worked as a programmer, hardware design engineer (at Hewlett-Packard and others), and applications engineer. Co-founded a retail electronic parts store. Private consultant to entrepreneurs, business, and educational content creators.
Music: Award-winning drummer in school bands into high school, then rocked in garage bands. Wrote, arranged, and solo-recorded EPs of original songs.
Books: Wrote and self-published 15 books. The first two books were technical in nature, then 13 about The Beatles. All published by Cliff Canyon Publishing.
TV: Produced and hosted two award-winning programs on community access TV. Volunteered on dozens of other producer's programs. Awarded Volunteer Of The Year, and Director Of The Year.
Radio: Helped produce the science program, How On Earth at KGNU. Researched and wrote copy, recorded and mixed programs, appeared on the air.
Misc: Licensed private pilot (inactive), ex-pinball mechanic and award-winning pinball player, was and always be an Eagle Scout.
---
About Cliff Canyon™
Cliff Canyon™ is an umbrella trademark covering content creation and productions by Ken Westover. His most active excursions have been in publishing, television, radio, and music production.
---
Cliff Canyon™ Publishing Co.
Listed In chronological order.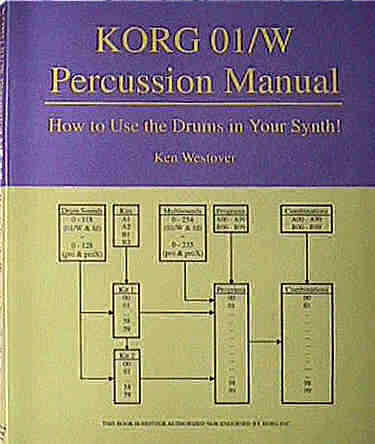 The Korg 01/W Percussion Manual was Ken's vehicle to learn about writing and publishing. A songwriter and performer, Ken used the Korg 01/W keyboard synthesizer to compose and arrange dozens of songs. He documented what he learned about this versatile instrument in this Percussion Manual. In addition, he programmed over 40 web pages as an on-line manual for users of the 01/W. Ken has received praise for his style and contribution to the 01/W community.
After the book was written, Ken founded Cliff Canyon™ Publishing Co., selected a local printer, oversaw production, marketing, and sales. Subsequently, Ken was an invited panelist at the Rocky Mountain Book Festival in Denver, Colorado, to answer questions about his experience.
His second publication was a booklet of acronyms and initialisms, Acronyms in Electronics Business & Engineering. This was a (pre-internet) compilation of over 800 acronyms, initialisms, and abbreviations commonly used in computers and electronics intended as a give-away at technical seminars, conferences, fairs, etc. A short print run and test sales showed little interest so the idea was dropped.
Lessons from the first two books formed the foundation for a series of books about a Beatles project Ken had been thinking about for a very long time.
The first of these was The Beatles US LPs: Where They Came From and How They Charted. The book was well received by the niche market (click here to see reviews).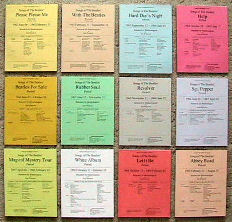 Ken finally began writing and publishing the series he'd always envisioned: one book about each of the Beatles 12 original LPs. Each book would contain complete information about each song on that LP as well as songs that didn't make the cut (went unreleased).

Volume One was first published in 2006. Volume 12, the last in the collection, was first published in 2008. The series - containing over one million words - was entirely produced by Ken. He did all the research and writing, book format, internal design, and book covers. Unable to master marketing and sales, Ken has since discontinued distribution.

---
Cliff CanyonTM Productions
Television
Ken Westover is an award-winning television producer and director. He had a long history with Boulder's public access cable television, Channel 54, where he received two awards: Volunteer Of The Year, and Director Of The Year. (The station was disbanded in 2007.)

At his peak, Ken simultaneously produced and hosted two weekly television series.

Beatle Lessons was a look into the music and history of the Beatles. Songs were examined chronologically by recording date starting with song #1. Over 30 episodes were produced. This series won the 2004 Boulder Community Media Award (BCMA) for "Arts & Entertainment - Profile - Non-Professional".

Cliff Canyon Views was a free-form exploration of content ideas that were fun and/or useful to viewers. Starting points were weekly news and local events, and health topics (including nutrition, vitamins, food safety, and hypertension ). Over 30 episodes were produced. This series received Honorable Mention at the 2004 Boulder Community Media Awards for "Informational - Magazine Format - Non-Professional".

As a volunteer, Ken directed and/or crewed on a range of televisions shows which included live bands, interviews, and programs for Boulder non-profit organizations.

Radio
Ken helped produce the weekly science series How On Earth at Boulder's community radio station, KGNU. Contributions included writing and reading on-air copy, mixing, and editing.

---
Music
Ken is a musician/songwriter who played several instruments (before rust set in). In garage bands he played electric guitar (lead/rhythm), bass guitar, and drums while singing back-up vocals.
Other instruments played at one time or another include keyboards (piano, organ, synthesizer), percussion (marimba, vibraphone, glockenspiel, tympani, assorted traps), flute, and trumpet. He played percussion in the school orchestra and marching band. He also played bugle while a Boy Scout (where he earned a Music merit badge) but his lip is long gone.
Rock is his preferred style (something with a backbeat). He has written and recorded demo-quality material using a MIDI synthesizer with multi-track recorders. Demo versions of his songs have been circulating in the Boulder underground. One recipient, Andy Bergey, one-time host of the TV show Rock Enrolled, reviewed Ken's work on his web site. Wrote Andy:
KEN WESTOVER - Boulder, CO. Engineer, Beatles expert and a multi-talented multi-instrumentalist, Ken is the best songwriter of the group. He hasn't released an official CD yet so I snagged 14 of his songs from various cassette releases and mixed them to CD. Ken sounds like Ray Davies (maybe the highest compliment I can give anyone!) and writes a wide variety of songs including my favorites, 'Do Better', 'My Commander' (which satisfies my rare prog urges), and a sure-fire hit 'P.S. To You.'
Ken also wrote soundtrack music for producers needing background or theme music for their programs on Boulder's public access TV channel.
Ken has definite ideas about how bands present themselves, as expressed in an article written for the Colorado Music Business Organization (COMBO), archived at http://www.coloradomusic.org/showcases.cfm.
---
Film Credits
Crew credits include cameraman on Grandpa's in the Tuff Shed (Robin Beeck, director), Caller ID, Undying Love, and Bitter Medicine (last three, Andres Llorente, director).

Acting credits include parts in the feature films White Fury (where he had the fewest speaking lines) and Viva Kinevil (crowd extra).

Ken has also taken film production and screenwriting classes at the University of Colorado.

---
Copyright ©2002-2003, 2006-09,12 by Ken Westover at Cliff Canyon™ Publishing Co. All rights reserved.
This material may not be distributed without the written permission of the author.
E-mail questions or comments to cliffcan@indra.com.